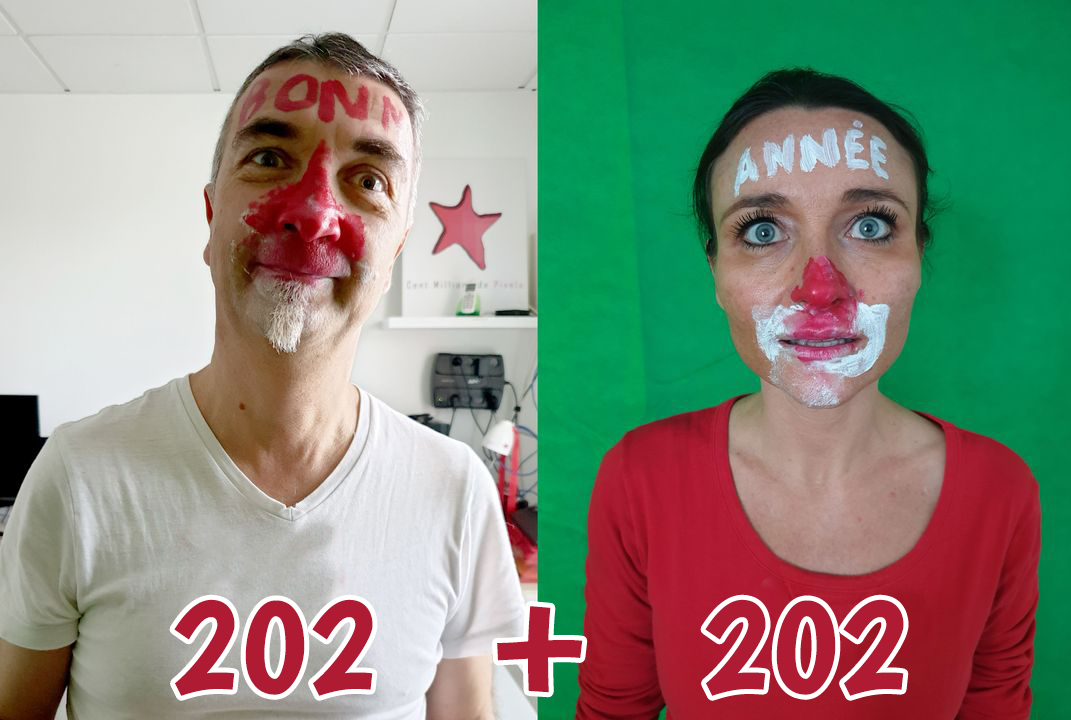 Vous êtes perdus dans les coulisses de Cent Millions de Pixels.
On n'a pas eu le temps de se démaquiller !
Cliquez sur nos nez pour revenir à la page d'accueil.
It seems you're lost backstage.
We did not have time to remove makeup !
Clic on our noses to get back to the homepage.